Last night, U.S. Senator Pat Roberts (R-Kan.) accepted BIO's Lifetime Achievement Award, which recognized his leadership, service and commitment to advancing sound public policy that benefits America's agricultural innovation and life-saving medical treatments.
As a leader on both the Senate Committee on Health, Education, Labor, and Pensions and the Senate Committee on Finance, Senator Roberts has been at the cross-section of every major healthcare debate throughout his distinguished career. At every turn he chose to support policies that promote and protect innovation, including the 21st Century Cures Act, Orphan Drug Tax Credit and countless others.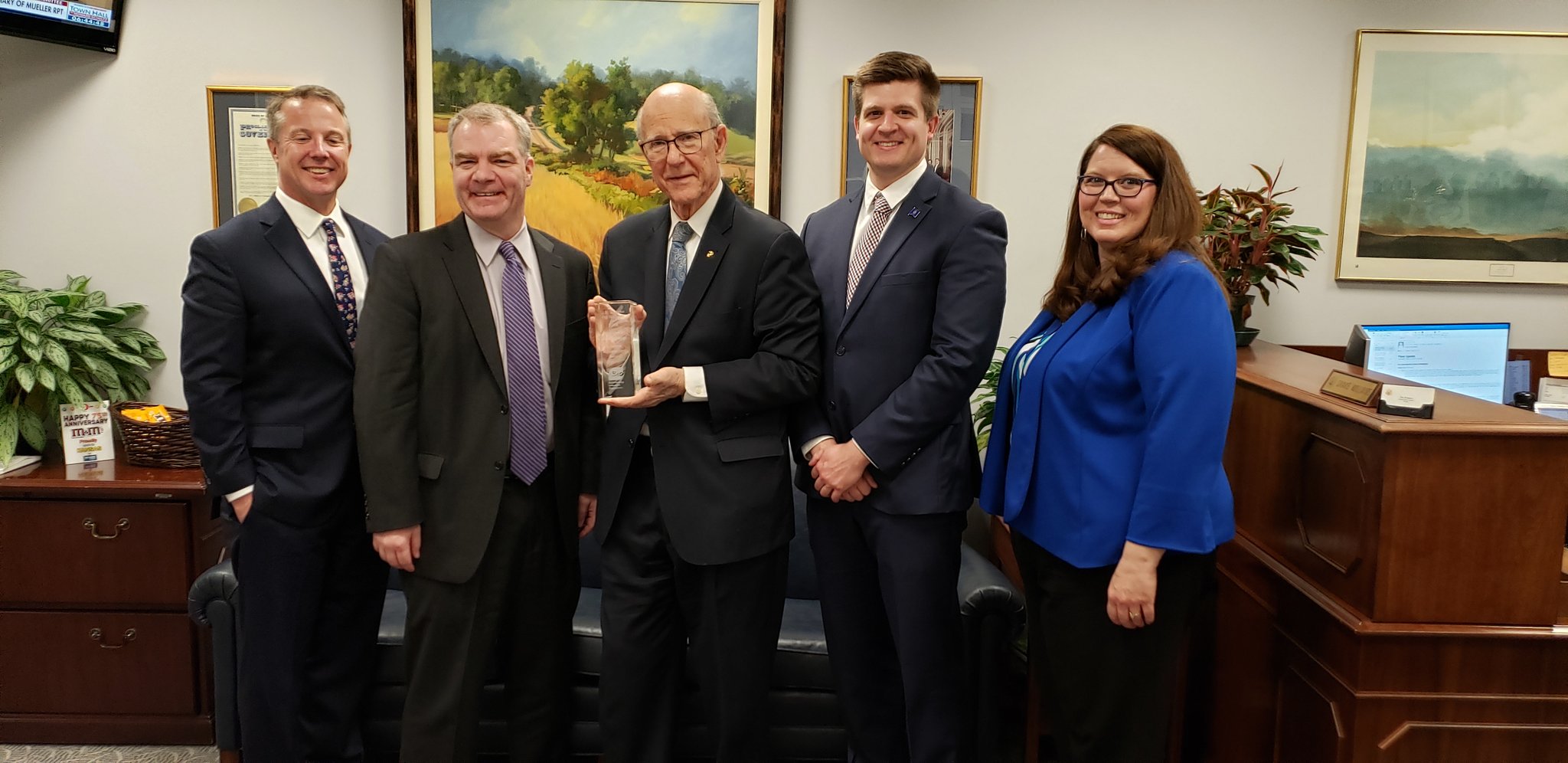 Thanks to Senator Roberts' determined leadership as Chairman of the Senate Agriculture, Nutrition and Forestry Committee, the 2018 Farm Bill passed with bipartisan support, providing critical support to our nation's farmers and rural communities as they develop new renewable chemicals, bio-based products, advanced biofuels, and other products of industrial biotechnology.
Senator Roberts understands the value of America's biotechnology industry, not just on an economic scale, but through the benefits it delivers to patients facing devastating diseases and consumers of America's agricultural and industrial innovation.
Senator Robert's work in Washington D.C. has helped position the United States as the global leader in biotech and that's why he's such a worthy recipient of the BIO Lifetime Achievement Award.